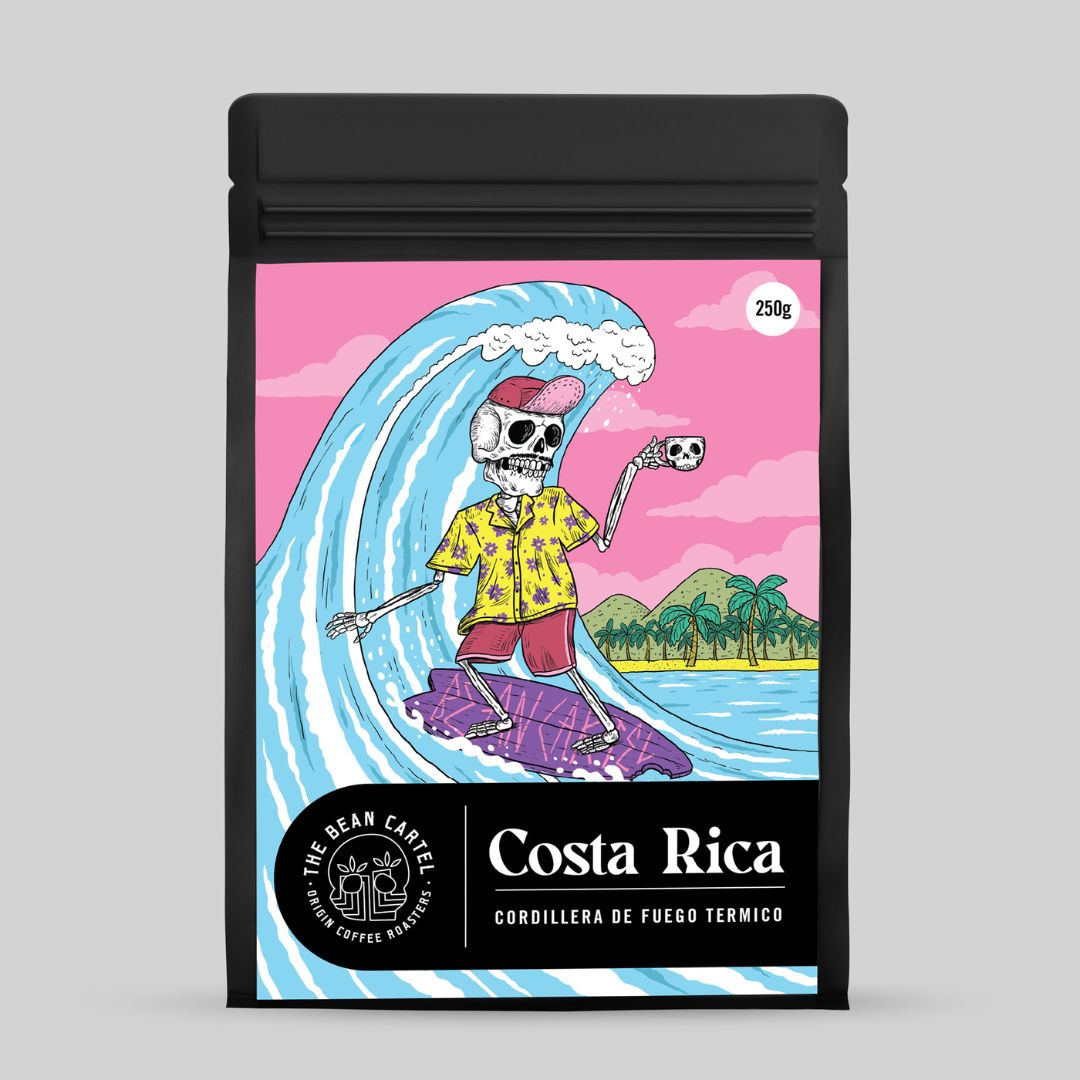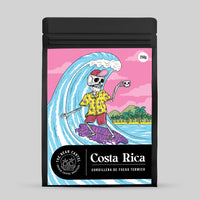 Costa Rica - Cordillera de Fuego Termico
Complex, sweet and juicy. Very distinct
Notes of chocolate, berries, and citrus fruits.
Country: Costa Rica
Cupping Score: 91.0
Varietal: Caturra
Altitude: 1600-1700M
Processing: Thermic Natural
The Termico process is a new, experimental coffee process invented by don Luis Campos of Cordillera de Fuego. The process starts with cherries picked at their ripest, allowing them to have a high sugar content and thus feeding the Termico process.
The semi-washed coffee is then heated with some of the coffee mucilage left on the bean. The exposure to the heat starts to break down the natural sugars of the coffee cherries, partially caramelizing them. This inventive process results in a deep complex cup with boozy fermented cacao nibs, raspberry, plum and red wine. Crisp grapefruit, malt, cooked apple and molasses sweetness lingers.