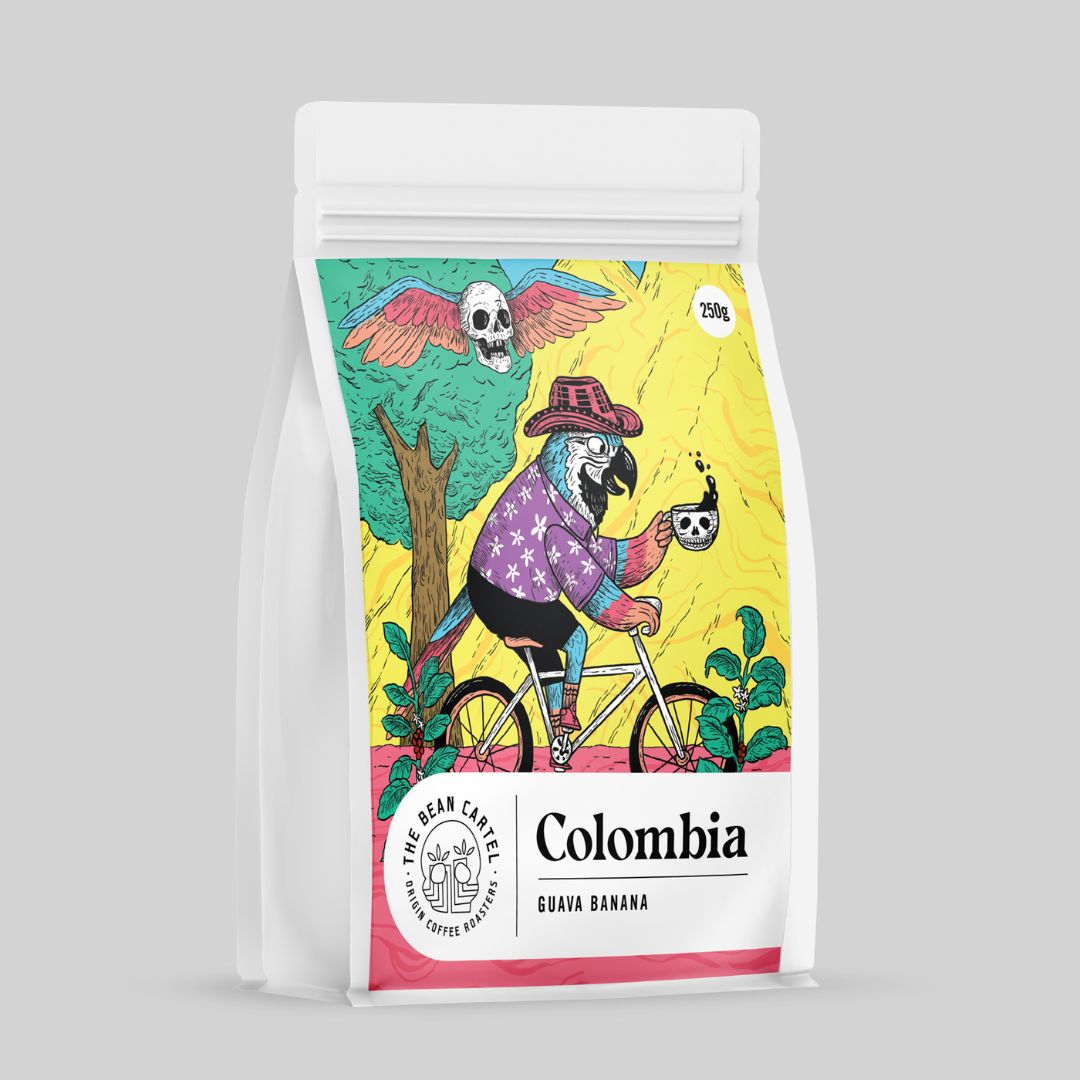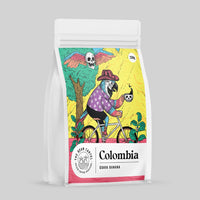 Tamarillo, Berries, Dark Chocolate
Country: Colombia
Cupping Score:
Varietal: Red & Yellow Caturra
Altitude: 1,350m
Processing: Natural Anaerobic
This coffee offers a burst of flavours that are both intense and fruity. The predominant taste is that of the exotic tamarillo with a high level of sweetness. Additionally, there is a pronounced presence of dark chocolate, adding a rich and decadent undertone to the cup.

This Red & Yellow Caturra is cultivated in the El Vergel Estate, located in the Tolima region of Colombia. The estate is known for producing exceptional coffees, and this particular
Micro-lot next to the washing station has been highly regarded for its intense and fruity profile. Planted in 2016 and 2018, with meticulous attention to detail, this lot has served as an experimental site for processing larger quantities of coffee. Surrounded by Guava trees, the coffee benefits from its natural surroundings, adding to its unique flavour profile.
The coffee undergoes an anaerobic controlled temperature fermentation for 48 to 60 hours, with careful monitoring of pH levels. This process contributes to the coffee's intense and complex flavour profile. Subsequently, an intermittent drying process in different moisture levels is employed to enhance the coffee's complexity. The beans are then stabilized for 45 days to promote homogeneity and further develop the coffee's unique characteristics.