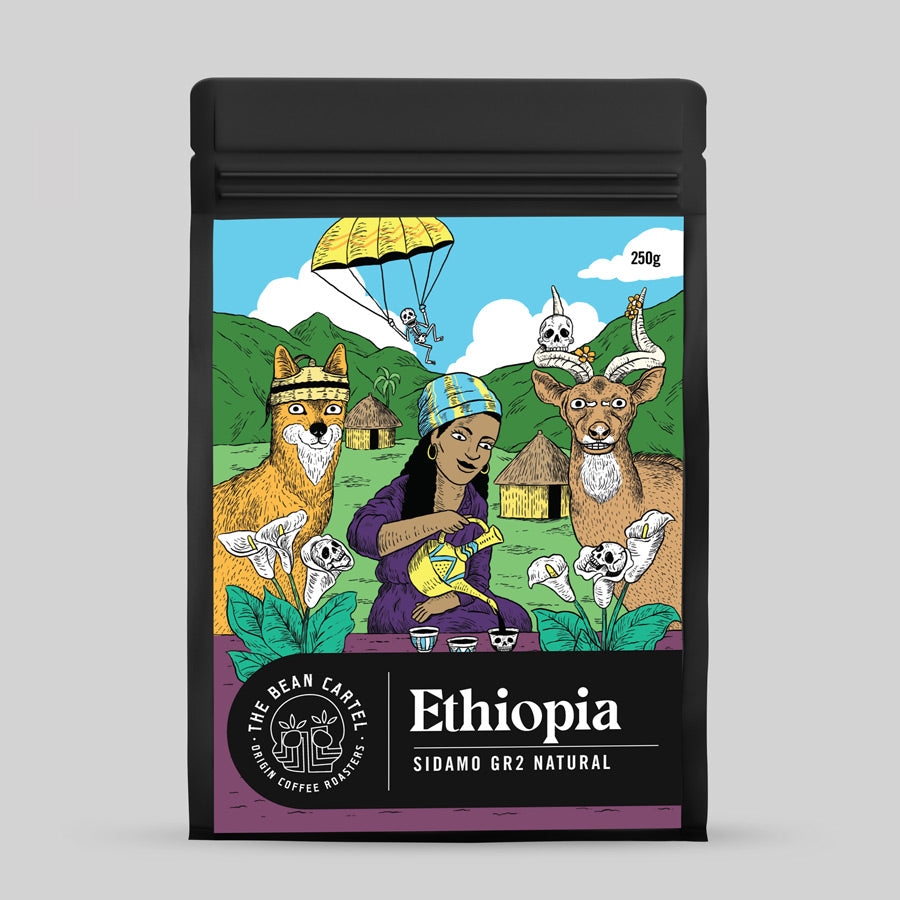 Ethiopia Sidamo - GR2 Natural
Bright, clean finish, dry fruit, brown sugar, orange & chocolate notes
Country: Ethiopia
Cupping Score:
Varietal: Ethiopian Heirloom
Altitude: 1,800-2,200m
Processing: Natural Process (Dried in Fruit)
"Ethiopia Sidamo" is a variety of Arabica coffee, grown exclusively in the Sidamo Province of Ethiopia. The naturally processed, heirloom Arabica varietals that comprise this coffee provide a cup that can impress the most modern coffee drinkers and is valued for its deep, spice and wine or chocolate-like taste and floral aroma. Inspired by time harken back to the centuries-old tradition of coffee cultivation and processing from the birthplace of coffee itself.