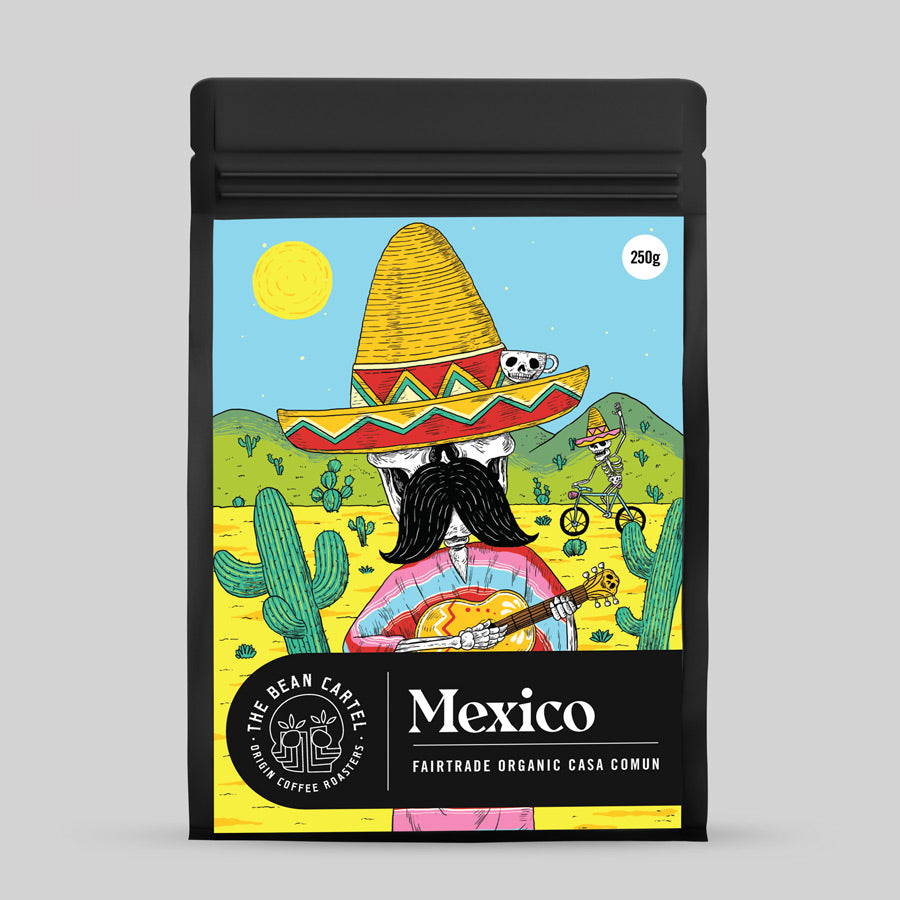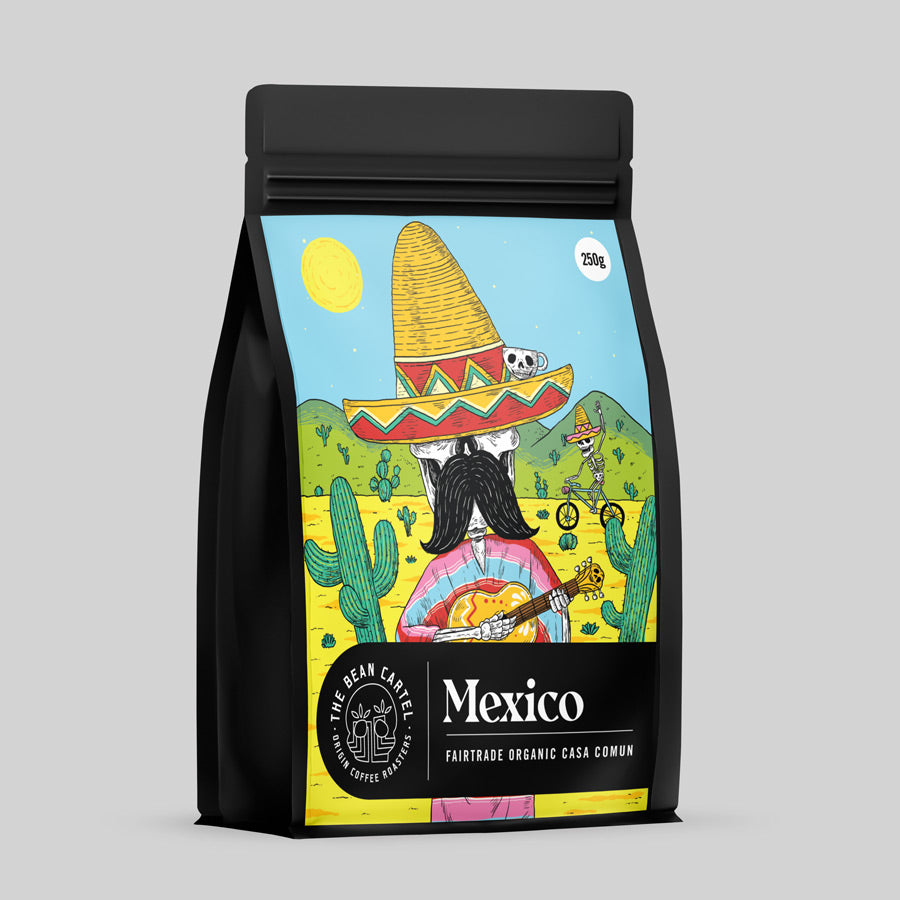 Mexico Casa Comun - Fairtrade Organic
A juicy lot with notes of honey and hazelnut. Smooth body carries bright acidity of lemon and stonefruit
Country: Mexico
Cupping Score:
Varietal: HG (Casa Comun)
Altitude: 1,000m
Processing: Fully Washed
This is a well prepared organic coffee from the Sierra Madre Chiapas region in Mexico. Known for growing under heavy shade at an altitude of around 1,000 metres, it's a premium grade whole bean coffee with unique flavours and aroma. It has a wonderfully rich, smooth flavour with notes of delicate honey and hazelnut and a hint of lemon.